Are you looking for some of the Free Whiteboard Animation Video Tools…? In this article, we have listed 5 of them for you… Check Now!
It was a sunny afternoon. Exams had just finished. University was about to get over. The thesis had been emailed to the supervisor.
Aadarsh entered the seminar room. His batch mates were presenting their thesis. In this room, at this very time, a few minutes before it was Adarsh's turn to present, did he realize that sitting through these boring presentations was way more torturous than sitting on a fireball. Duh! Pausing this thought for a while, mustering all the courage in the world, stretching his chest to make it look as broad as that of a WWE wrestler, he finally made his way to the podium and displayed his presentation on the projector.
When Adarsh turned his head to face the audience, he realized there was none except for his professor. "I guess that's the fate of every presenter whose name is last on the list and the audience has no incentive to sit through another few minutes of sheer torture," Adarsh murmured to himself out of sadness and disappointment.
Later, Adarsh was done presenting his thesis to the professor (his only audience in a room that had the capacity to seat at least 50 people, let that sink in), he rushed back home.
On his way, the sight of his professor constantly yawning and leaning on the desk kept flashing in front of his eyes. It made him wonder, why can't these formal presentations be as attention-grabbing as the presentation his five-year-old niece (Adarsh totally adores her as long as she doesn't demand a share in his chocolate bar) gives on her tiny little whiteboard which she got as a birthday present last year. Since the past 365 days, his niece daily uses her whiteboard to demonstrate and tell about her day at school and not a single time a single person has felt board.
After all, who would get bored looking at those super cute hand-drawn figures and the pictorial story that follows?
The good news is that even Adarsh can make his future presentations as attention-grabbing and fascinating as that of his five-year-old niece. All credit goes to those who developed whiteboard video making software.
These software's facilitates the user in making presentations more effective by providing a background similar to that of a whiteboard on which the user can hand-drawn figures, charts, and almost everything imaginable. Such whiteboard video animation tools have started becoming increasingly popular in India, but it is very important to opt for the best whiteboard videos tools only. Therefore, we have listed below the top 5 free whiteboard animation software.
5 Free Whiteboard Animation Video Tools Nominees Are: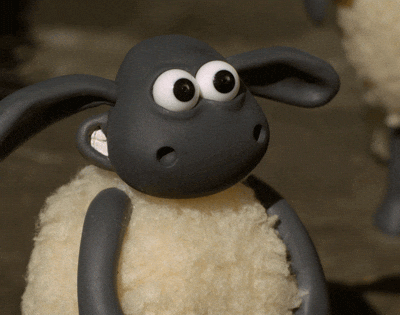 1. Animaker – The Best in the Game
This whiteboard video making tool is as easy as any other DIY (DO IT YOURSELF) project. It is a wholesome package of ease, convenience, and quality. No doubt it has been the choice of many of the Fortune 500 companies such as Google, Adidas, Pepsi, Dell, and Uber. Hence, it can surely be classified as the best in the game of whiteboard explainer video.
2. Animatron – The King of Whiteboard Animation Explainer Video Tools
The best characteristic of this software is that it is user-friendly. It has a drag-and-drop option which provides convenience to new users. In fact, it offers Lite mode which helps people who are making a whiteboard explainer video for the first time to get acquainted with the tool with ease and comfort. Hence, if you are a newbie in the world of whiteboard explainer software, download Animatron NOW!
2. VideoScribe – The Ultimate Hub of Whiteboard Animation
Just like Animatron, VideoScribe also claims to be easy to use whiteboard animation software. It also has a drag-and-drop option. Additionally, it has several other features which help in producing high-quality and professional videos. This makes it a perfect choice for professionals and corporations aspiring to deliver appealing yet professional whiteboard video presentations.
5. My Simple Show – A Costless Show of Whiteboard Creativity
Are you broke? Are you jobless? Are you skeptical about spending money on a tool you have never used before? If yes, My Simple Show is the tool you have been looking for. It is incredible to use and it is FREE. Yes, you can create a whiteboard explainer video using this tool video without paying even a penny. The cherry on top, it also has several sample videos which can help you in refueling your imagination and assists you in producing an unmatchable piece of art.
5. TruScribe – The Whiteboard Master
Our last pick for whiteboard animation software is TruScribe. It might be at the bottom of the list, but still, it is the master of its work. It offers several useful features such as graphic recording and symbology which makes it stand out among the rest. Moreover, it caters to everyone's needs. It can be helpful for college students as well as to business managers and marketers. Therefore, TruScribe should be one of the top choices for people who are looking forward to exploring the world of whiteboard video making software.
Closure
The emerging trend of whiteboard animation in India is likely to revolutionize the way presentations are perceived and prepared in the country. Unlike Adarsh, the upcoming generation, including his niece, will probably not think of presentations as something to dread but would instead consider them as something pleasurable. However, for this transition to happen smoothly and swiftly, it is recommended to rely only on the top 7 whiteboard video making software listed above as we have tried and tested them to find out the best for you.
Still, nothing can beat a custom Whiteboard Animation like this: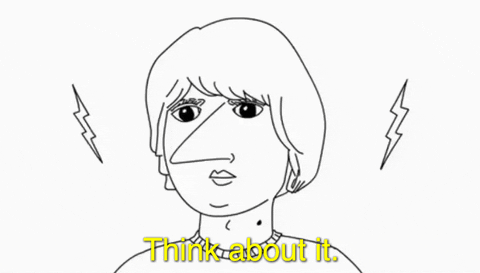 Of course, this will be costly compared to the tools listed above, but if you are a serious marketer or business, you need to be serious about videos!
Are you familiar with any whiteboard animation software which is better than our top 5 picks listed above? If yes, comment below and let us know what have we missed. If not, do not worry. We are here to assist you with the best.
Feel free to contact us to get your custom whiteboard animation videos made. You won't be disappointed as your satisfaction is our priority and we are the best at what we do.